Commitment
Cacaolat
A commitment to you
and to the environment
Sustainability is one of the ingredients in our secret formula.
Through our commitment to you and to the environment, we act responsible to reduce our footprint on the planet.
We give infinite lives
to our packaging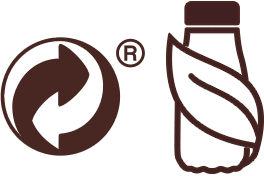 All our packaging is 100% recyclable.

We are also the only brand in Europe that promotes the consumption of shakes in returnable glass bottles.
Top quality
milk and cocoa beans
We prepare our products carefully using ingredients from natural sources. We select the best cocoa from Africa, applying ethical and responsible criteria at all times.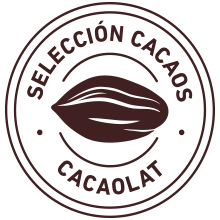 And our cow's milk comes from Letona local farms. In this way, we reduce greenhouse gas emissions and help to maintain the primary sector fabric, preventing depopulation of rural areas and the abandonment of woodland.
Responsible water
and energy consumption
Since 2013 we have reduced water consumption in our production process as our DRY packaging technology does not require water. We are also developing an electricity self-consumption project to reduce energy consumption even more.
Furthermore, our production processes do not emit gases (CO2) into the atmosphere, only steam.
eduction in water
consumption in our factory
Reduction in electricity
consumption in our factory
Commitment
to the planet
At Cacaolat we are committed to the identification, prioritization and management of environmental risks in our day to day. For this reason we are proud to have the ISO 14001 certificate since 2019.
Because it is important to be irresistible,
both inside and outside.