Commitment
Cacaolat
Un compromiso contigo
y con el Medio Ambiente
La sostenibilidad es un ingrediente más de nuestra fórmula secreta.
A través de nuestro compromiso contigo y con el medio ambiente, actuamos consecuentemente para reducir la huella en el planeta.
Leche y cacao
de máxima calidad
Elaboramos nuestros productos cuidadosamente a partir de ingredientes de origen natural. Seleccionamos el mejor cacao proveniente de África Occidental, Sudamérica y Sudeste de Asia, siempre siguiendo criterios éticos y responsables.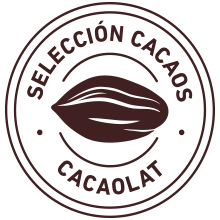 Y nuestra leche de vaca proviene de granjas de proximidad. De esta manera, reducimos la emisión de gases de efecto invernadero y ayudamos a mantener el tejido primario, evitando la despoblación del sector rural y el abandono de las zonas forestales.
Menos azúcar,
igual de bueno
Desde 1933 la receta de Cacaolat Original se mantiene intacta. Pero en las nuevas fórmulas que hemos desarrollado, hemos reducido los azúcares añadidos un 21,5% para que disfrutes del auténtico sabor de Cacaolat a la vez que te cuidas.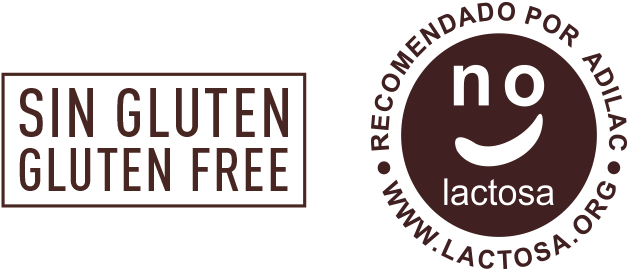 Gluten-free, lactose-free
and with the flavour of
the best caccao
from sustainable farming
Todo el mundo merece disfrutar del placer del mejor cacao, por eso todos nuestros productos son Sin Gluten. Y ahora, hemos ampliado la gama con Cacaolat Sin Lactosa.
Damos infinitas vidas
a nuestros envases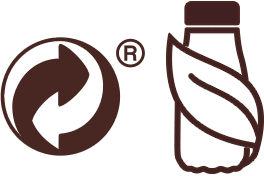 Todos nuestros envases son 100% reciclables y todas nuestras botellas de plástico de litro están fabricadas con un 25% de PET reciclado.

Además, somos la única marca en España que fomenta el consumo de batido en botellas de vidrio retornable.
Consumo responsable
de agua y energía
Desde 2013 hemos reducido el consumo de agua en nuestro proceso de elaboración ya que nuestra tecnología de envasado DRY no la necesita. También estamos desarrollando un proyecto de autoconsumo eléctrico para conseguir reducir aún más el consumo energético.
Además, nuestros procesos de producción no emiten gases (CO2) a la atmósfera, solo vapor de agua.
Reducción consumo
agua en nuestra fábrica
Reducción consumo
eléctrico en nuestra fábrica
Porque lo importante para ser irresistibles,
es serlo por dentro y por fuera.